History of Wheaten Darlings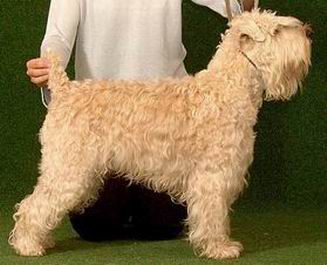 I have seen my first Wheaten in dog breeds´book, around 1990. I felt in love with him: sporty, long haired but non shedding, temperament. I have seen first alive Wheaten year after and I have decided. I had to wait two years to get female from Germany. But Petra was realy typical Wheaten. 
Kennel Wheaten Darling was found in year 1993. The name is my memory of my first dog, whom I had as child. It was Scottish Collie named Darling Tamburín. Great dog!
I am sad from dramatic changes, which are happening to the breed in las couple years. The coat texture is changing, coat colour also. Also bones, tail carriage and movements are different in many dogs. In kennel Wheaten Darling only old styled Wheatens are bred, only Wheatens with strong bones, typical movement and beautiful, shihy Irish coat type with open waves.
Wheaten boy Finn is our first Wheaten with pure Irish pedigree, only pure Irish Wheatens are bred in kennel Wheaten Darling since than.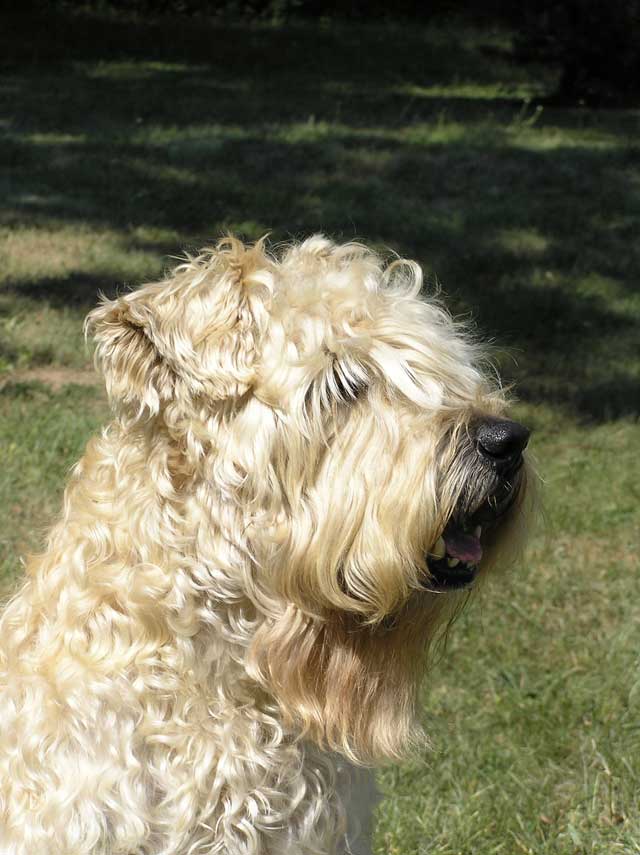 If you have any kind of questions concerning Wheatens, kennel Wheaten Darling you can e-mail me or buy my book about Wheatens, which is wrote in czech-english languages.

MVDr. Klára Eichacker