Daily Activities
The character of the Wheaten terrier outlines the dog to be full of temperament and rather dominant on one hand and a truly family dog on the other. The dog is only content when being a part of its pack.
There is a truly wide range of activities Wheaten is able to do and perform due to its nature and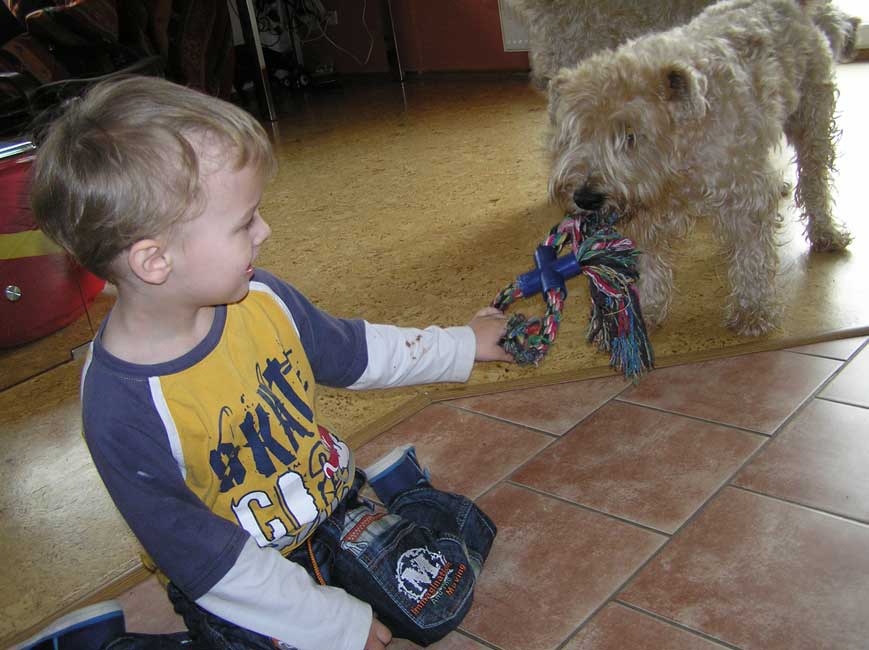 what is important above all is that all of these activities will surely keep your Wheaten entertained.
Retrieving various objects is a passion of most of the Wheatens.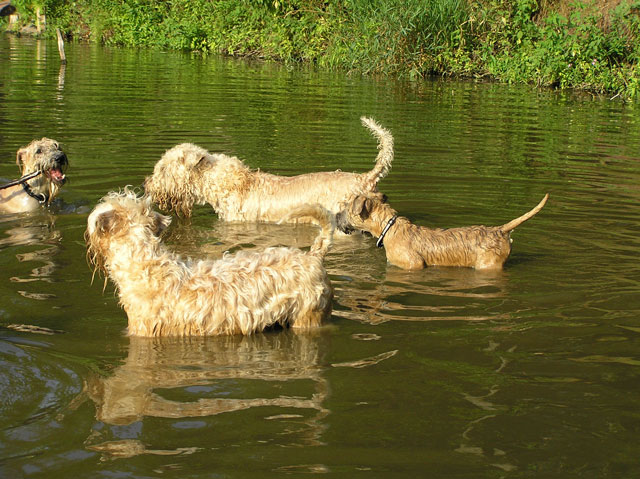 Wheatens love to run either jogging with their owner or accompanying the owner when biking, in winter time, the dog would accompany the owner when cross country skiing.
What is and undoubtable part of leisure time activities is petting your dog, scratching and all sorts of similar activities. Physical contact belongs to those activities that are strongly desired by Wheaten's character. Each Wheaten loves this.