Dog Shows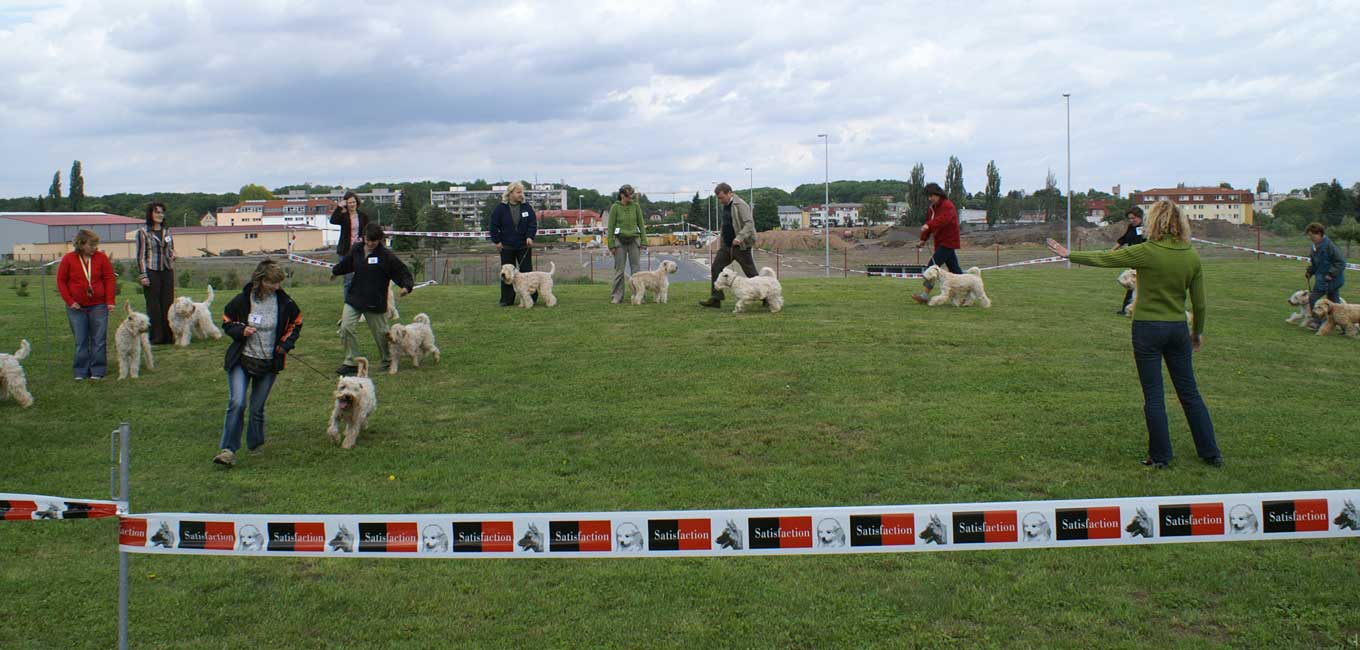 Dog shows would stand for an interesting adrenalin sport – more for the dog owners rather than the dogs themselves.
Participation at the dog show is a must if we want our Wheaten to be rated as a breeding dog. The presentation of the pups is a pleasant time for their breeders and makes them feel proud for their breeding success.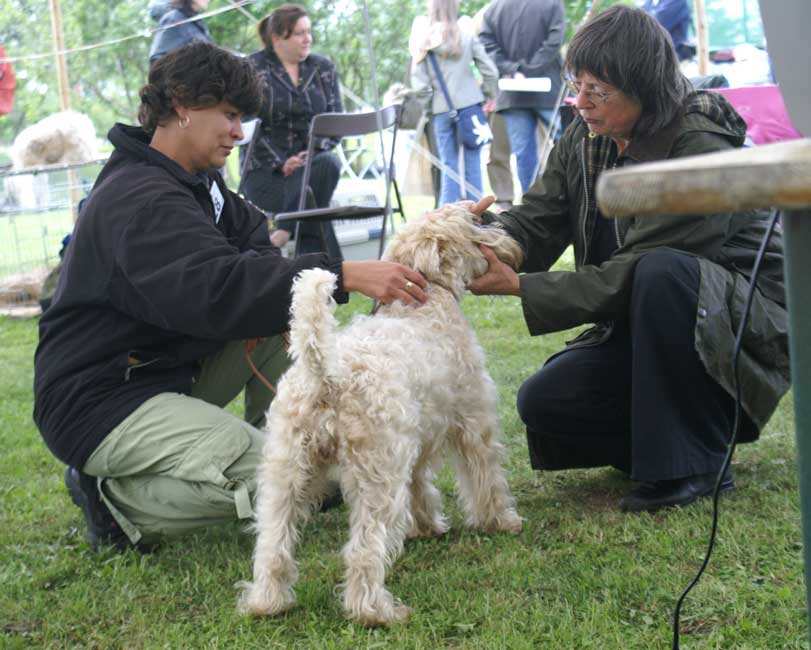 Getting a dog show rewards is an exciting moment. Dog shows, though, do not belong to unbiased sports; the results of the shows are not measurable since the evaluation of the dogs is subjective. The best one does not always win, but, let's face it; this is just like every other sport.